Our delicious fresh product can give your café the most cost effective way to have a great homemade tasting product without the effort and time required or resorting to mass produced frozen product.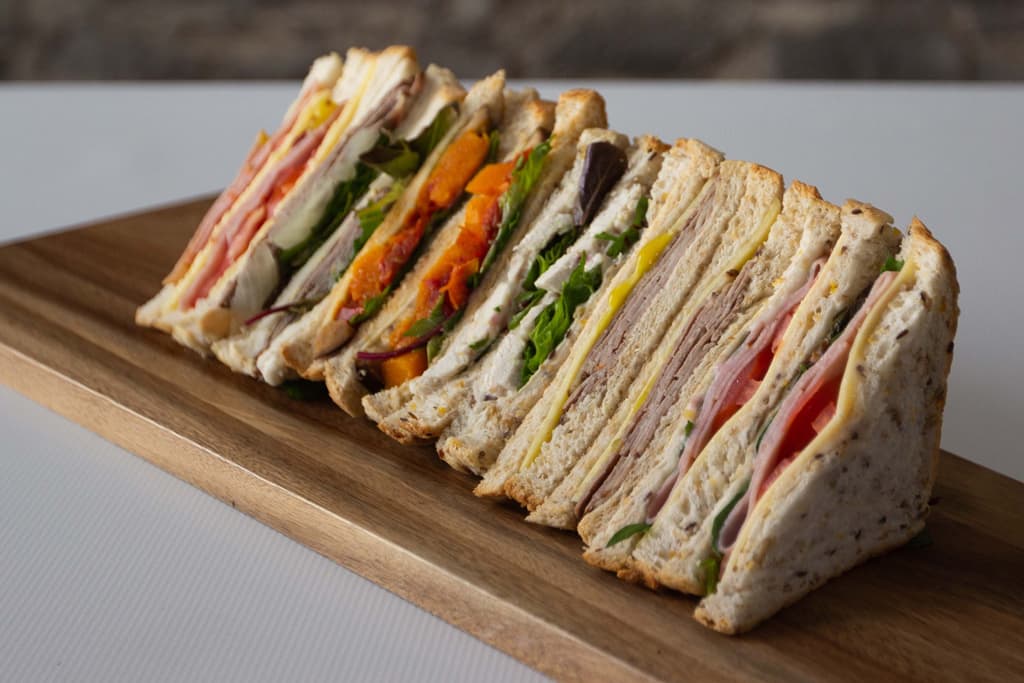 Planning a morning tea or luncheon? Ask Emma's about creating a custom mix of products exactly the way you want it to make any meeting memorable.
Who doesn't love raising money? With Emma's it's so easy!
7 Steps to Fundraising with Emma's Products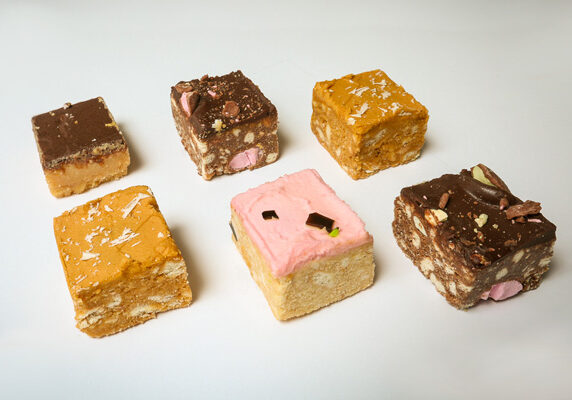 Jelly
Lemon
Caramel
Apricot White Chocolate
Peppermint
Cherry Ripe
Lamington
Hedgehog
Rocky Road
Clinker
Vanilla Slice
Muesli
Snicker GF
Almond Raspberry GF
Cashew Maple GF
Shelf Life: 7 days (Ambient or Refrigerated); 2 days (Vanilla Slice, Refrigerated)
Yo-Yo
Choc Caramel Yo-Yo
Choc Mint Yo-Yo
Monte Carlo
Kingston
Florentine GF
Choc Chip
Triple Choc Chip
Happy Face
Monkey Face
Crunchy Muesli
Vegan Anzac
Jam Drop
Size Guide: 60g Box of 12
Shelf Life: 14 days
Storage: Store in an air tight jar away from direct sunlight
Carrot Cake
Orange Poppy Cake
Chocolate Mud Cake
Sticky Date Pudding
Orange Almond Cake GF
Lemon Poppy Cake GF
Hummingbird Cake
Red Velvet Cake
Chocolate Brownie
Size Guide: 50mm
Shelf Life: 5 days (Ambient or Refrigerated)
Banana
Carrot
Mud Cake
Pear Raspberry
Red Velvet
Sultana
Size Guide: 1kg
Shelf Life: 5 days (Refrigerated)
Blueberry
Strawberry
Mars Bar
Raspberry
Passionfruit
Mixed Berry
Size Guide: 50mm
Shelf Life: 5 days (Refrigerated)
Blueberry
Apple Cinnamon
White Choc Raspberry
Choc Chip
Triple Choc Chip
Bacon, Cheese & Chive
Pumpkin, Feta & Spinach
Shelf Life: 7 days (Ambient)
Fruit Flan
Lemon Meringue Tart
Pecan Tart
Custard Tart
Size Guide: 4 inch
Shelf Life: 3 days (Refrigerated)
Plain Pie
Steak and Onion Pie
Steak and Curry Pie
Steak and Mushroom Pie
Steak Cheese and Bacon Pie
Steak and Pepper Pie
Sweet & Sour Pulled Pork Pie
Meat Lovers Pie
Ned Kelly Pie
Country Chicken Pie
Pasties
Sausage Rolls
Egg Bacon Quiche
Pumpkin Feta Quiche
Spinach Ricotta Quiche
Shelf Life: 5 days (Refrigerated)
Egg & Lettuce
Chicken & Lettuce
Beef & Dijon Mustard
Corn Beef & Pickle
Ham, Tomato & Cheese
Ham, Tomato, Cheese & Pickle
Four Point
Salad
Ham & Cheese
Chicken, Cheese, Spinach & Avocado
Beef, Onion & Dijon Mustard
Shelf Life: 2 days (Refrigerated)
Salami & Sundried Tomato
Chicken & Avocado
Chicken & Salad
Ham & Salad
Roast Veg
Chicken, Cheese, Spinach & Avocado
Shelf Life: 2 days (Refrigerated)
Sweet Chilli Beef
Chicken Caesar
Roast Veg
Chicken & Salad
Ham & Salad
Falafel
Shelf Life: 2 days (Refrigerated)
Chicken Caesar Salad
Falafel Salad
Fruit Salad
Greek Salad
Pesto Pasta Salad
Quinoa Salad
Green Garden Salad
Passionfruit Yoghurt
Berry Yoghurt
3rd Generation Traditional Pudding
Christmas Cupcake
Christmas Hampers
Christmas Shortbread
Fruit Mince Tart
Gingerbread Man Biscuit
Raspberry Cheesecake